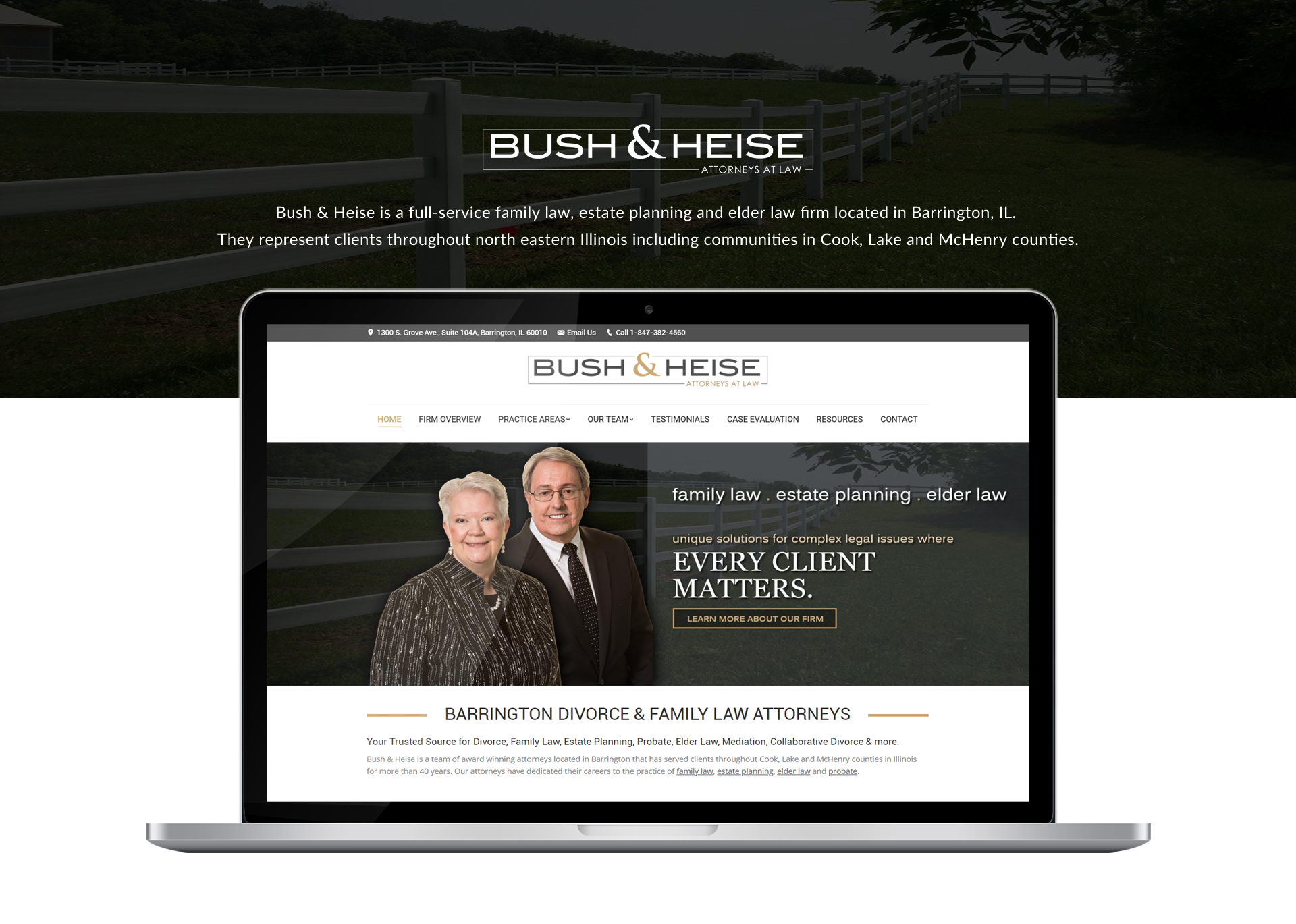 FAMILY LAW FIRM MARKETING & SEO SERVICES
BUSH & HEISE
Prior to 2015, Bush & Heise had a website created by legal industry "mega provider" Find Law, but the firm's founding partners were becoming disillusioned with the company since they did very little to keep the website current and to ensure that it reached as many prospective clients as possible.
To create the lead generating machine that Bush & Heise was after, they decided to improve a number of issues related to their existing website including:
Complete redesign of their current "brochure" style website
Engage in SEO to secure more new client leads from organic search
Enhance poor ranking in Google My Business local search
Have lackluster website content rewritten
Minimize the acquisition of poorly qualified clients
Bush & Heise contracted with LawRanker.com to design and develop a new website, corporate branding and online marketing strategy for their family law firm that would convey professionalism and allow visitors to gain knowledge about their attorneys, reputation and services offered.
Project requirements included logo design, corporate identity, marketing collateral, website development, graphic design, copywriting, photography, back-end programming and online marketing. We were able to offer everything Bush & Heise needed under one roof.
"We had become disillusioned with FindLaw… they did very little to help our practice. We were referred to Al and his team … they redeveloped our website and helped increase our new client lead generation…our prospective client contacts have increased significantly. Our firm is very grateful for your hard work in support of our needs."