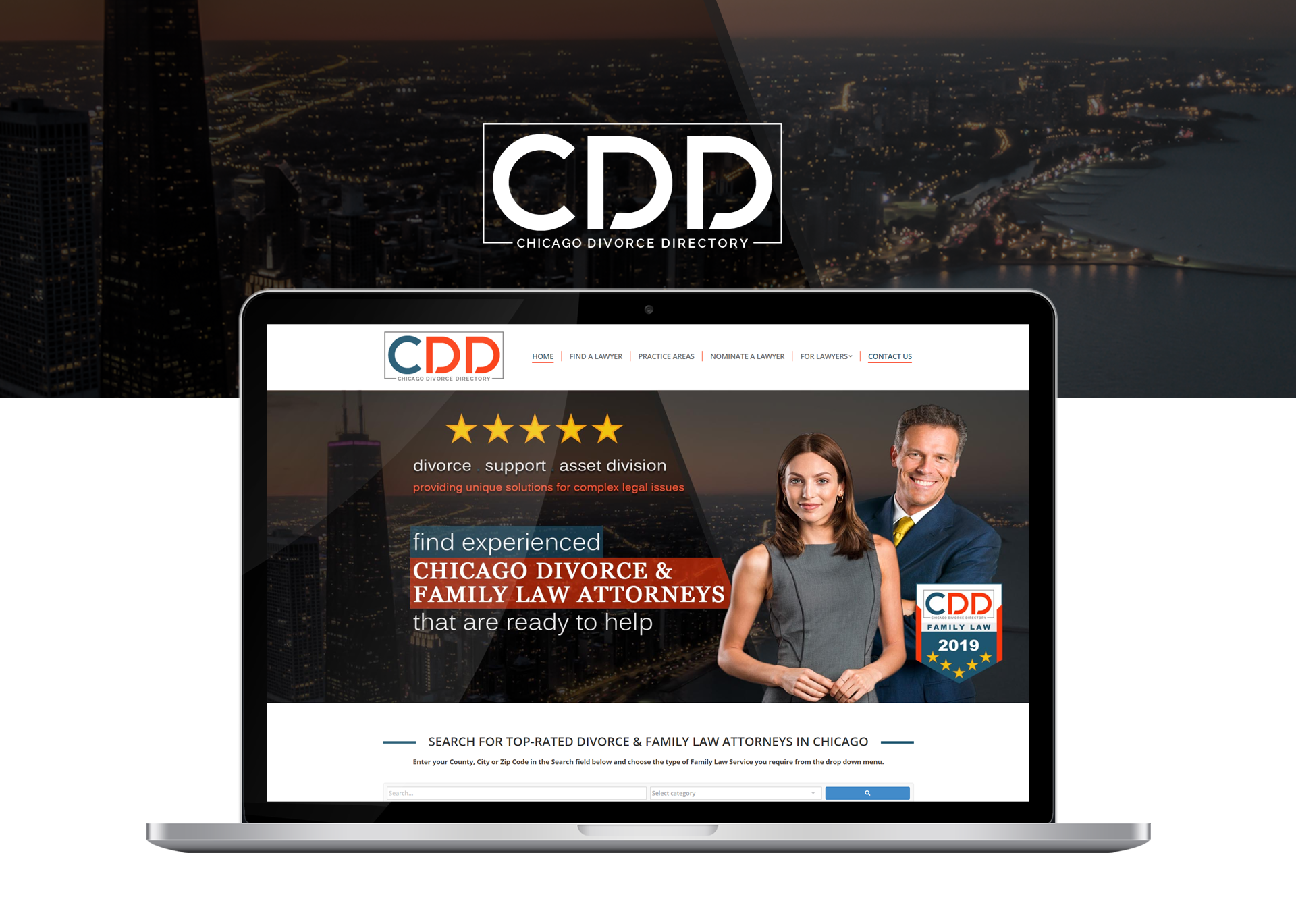 LEGAL MARKETING SERVICES - LAWYER MARKETING
CHICAGO DIVORCE DIRECTORY
Chicago Divorce Directory is an online resource developed for consumers to research and find top-rated divorce and family law attorneys in the Chicago market.
When they set out to create Chicago's premier legal directory, they knew a lot about the law, but very little about what it would take to build an online portal from scratch.
To create the kind of interface they were after, CDD needed to address a number of issues including:
How to create a mobile-friendly directory website
How to integrate "directory" functionality
How to design the right attorney profile features
How to integrate a monetized business model
How to promote the new website and sell subscriptions
Chicago Divorce Directory contracted with LawRanker.com to design and develop a new responsive directory website, corporate branding and online marketing strategy for their company that would convey the value of their directory listings to prospective members and allow Chicago Divorce and Family Law attorneys to gain knowledge about the website features, services offered and benefits of membership.
Project requirements included logo design, corporate identity, marketing collateral, website development, graphic design, copywriting, photography, software integration, back-end programming and online marketing.
Law Ranker was able to offer everything Chicago Divorce Directory needed under one roof.
"Working with Al and his team was great. We knew from the beginning that our website project would be an ambitious undertaking, but they were able to seamlessly walk us through the process from start to finish. The entire team is extremely knowledgeable, experienced and very creative. If you need a web design or online marketing agency for your law firm or specialty project, stop your search and call Al today!"