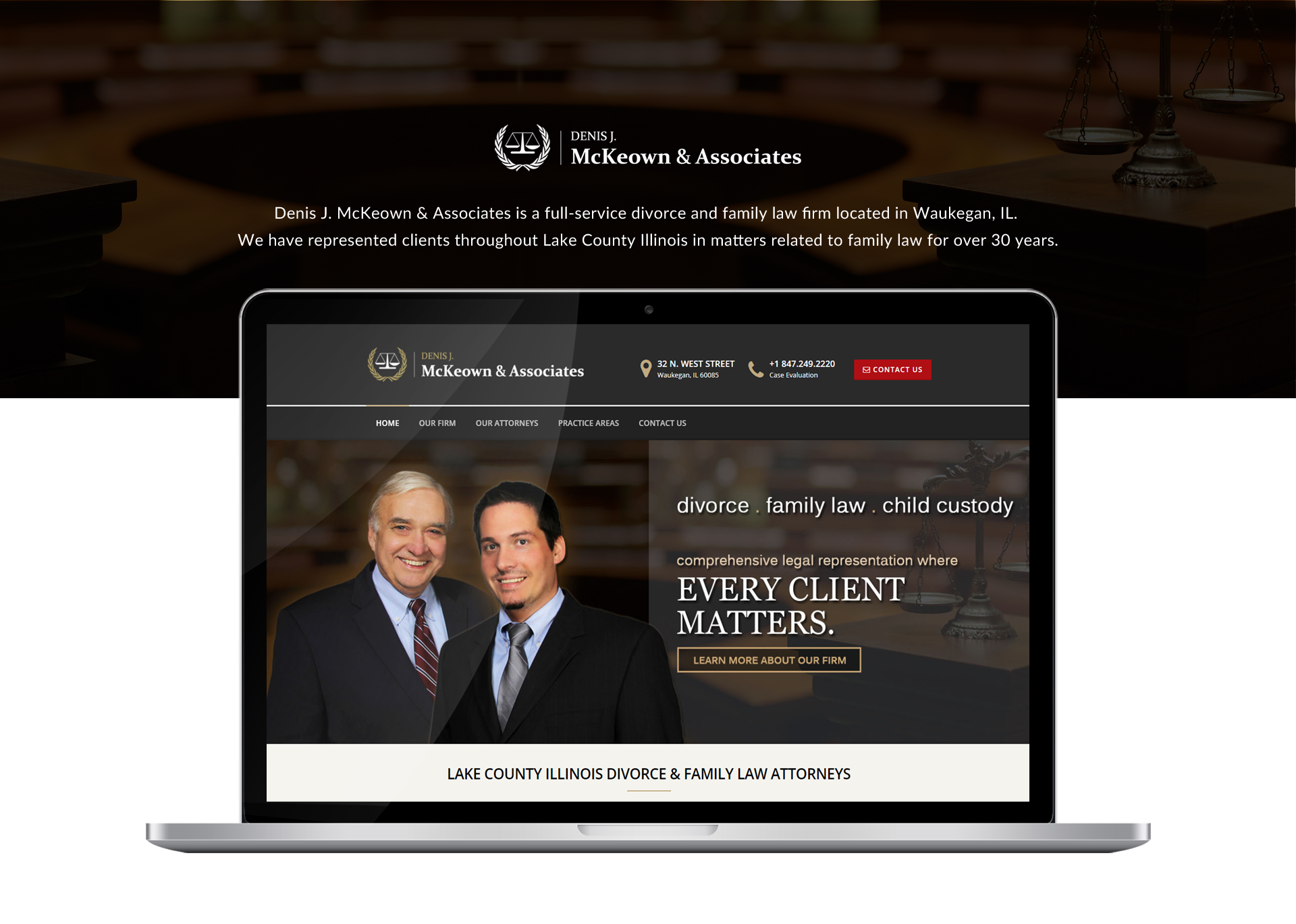 MARKETING & SEO FOR FAMILY LAW FIRMS
MCKEOWN & ASSOCIATES
Five years ago, Lake County Illinois Family Law Attorney, Denis McKeown, had concerns about his existing website and doubts about his ability to generate new case leads online. While he had always been considered a "prominent" family law attorney in his community, his website was not performing up to expectations with little or no new clients coming in the door each month.
To achieve the growth he wanted, Denis decided to make a bold move and move away from from his current website provider and find a new partner that was capable of addressing their online marketing concerns.
Denis needed to find a legal marketing expert that was experienced with the nuances of divorce and family law, and capable of working with him to:
Redesign a new responsive website for his firm
Minimize the acquisition of poorly qualified clients
Secure more "cold market" organic leads from search
Mr. McKeown solution was a modern, responsive website that separated him from his competitors and attracted the right type of clients to his firm..
Denis J. McKeown & Associates engaged Law Ranker to design and develop a new website and corporate branding for their Lake County IL family law firm that would convey professionalism and allow visitors to gain knowledge about their attorneys, reputation and services offered.
Project requirements included logo design, website development, graphic design, copywriting, photography editing, back-end programming and CMS integration.
Law Ranker was able to offer everything Denis J. McKeown & Associates needed under one roof.
"Al, I want to thank you for the comprehensive website that you put together for our firm. It is very professional and we like it very much. I also want to thank you for your rapid response to all of our questions and requirements. Once again, thank you for a job well done."