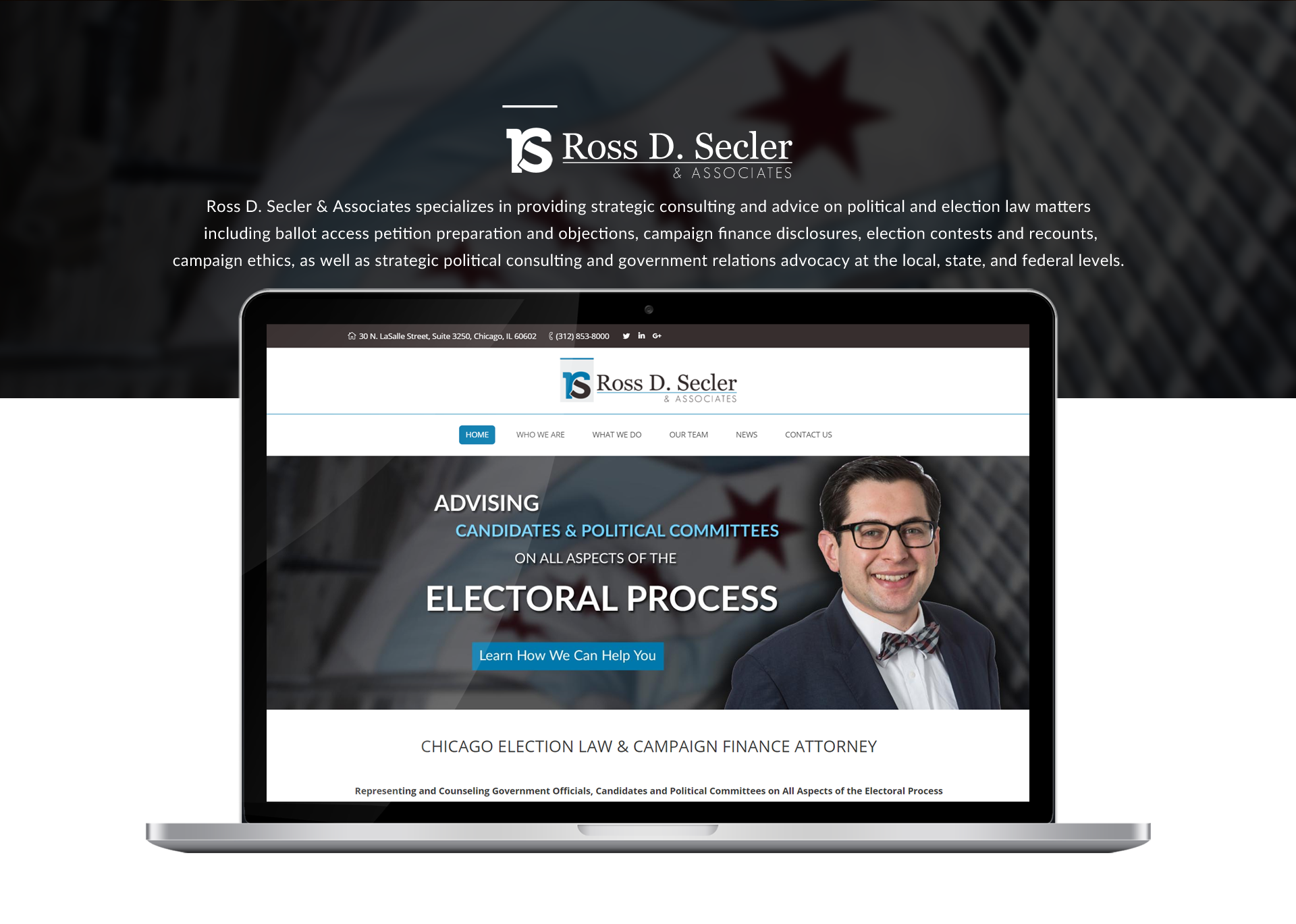 LAWYER MARKETING AND SEO SERVICES
CHICAGO ELECTION LAW
When Attorney Ross Secler decided to open his own election law firm in Chicago, he knew he would have to overcome a few challenges in order to be successful online:
He understood the fact that simply being a great lawyer would not be enough to build a successful election law practice in a large and competitive market like Chicago.
He knew would need a best-in-class website that would instill confidence and create the right impression with prospective clients.
The need to develop and implement a powerful marketing strategy that would get his name out in the community and position him as the "expert in his field" was an absolute necessity.
The solution for Mr. Secler was a striking new "mobile-friendly" website design that engaged aspiring political candidates and generated new client leads.
Ross D. Secler & Associates engaged Law Ranker to design and develop a new website and corporate branding for their Chicago Election firm that would convey professionalism and allow visitors to gain knowledge about experience, reputation and services offered.
Project requirements included logo design, website development, graphic design, copywriting, photography editing, back-end programming and CMS integration.
Law Ranker was able to offer everything Ross D. Secler & Associates needed under one roof.
"Wonderful experience with Al and his entire team. They are professional, quick to respond to questions, and helped me create the perfect website for my business. Their continued security monitoring and updating is exactly the piece of mind I am looking for. I highly recommend!"