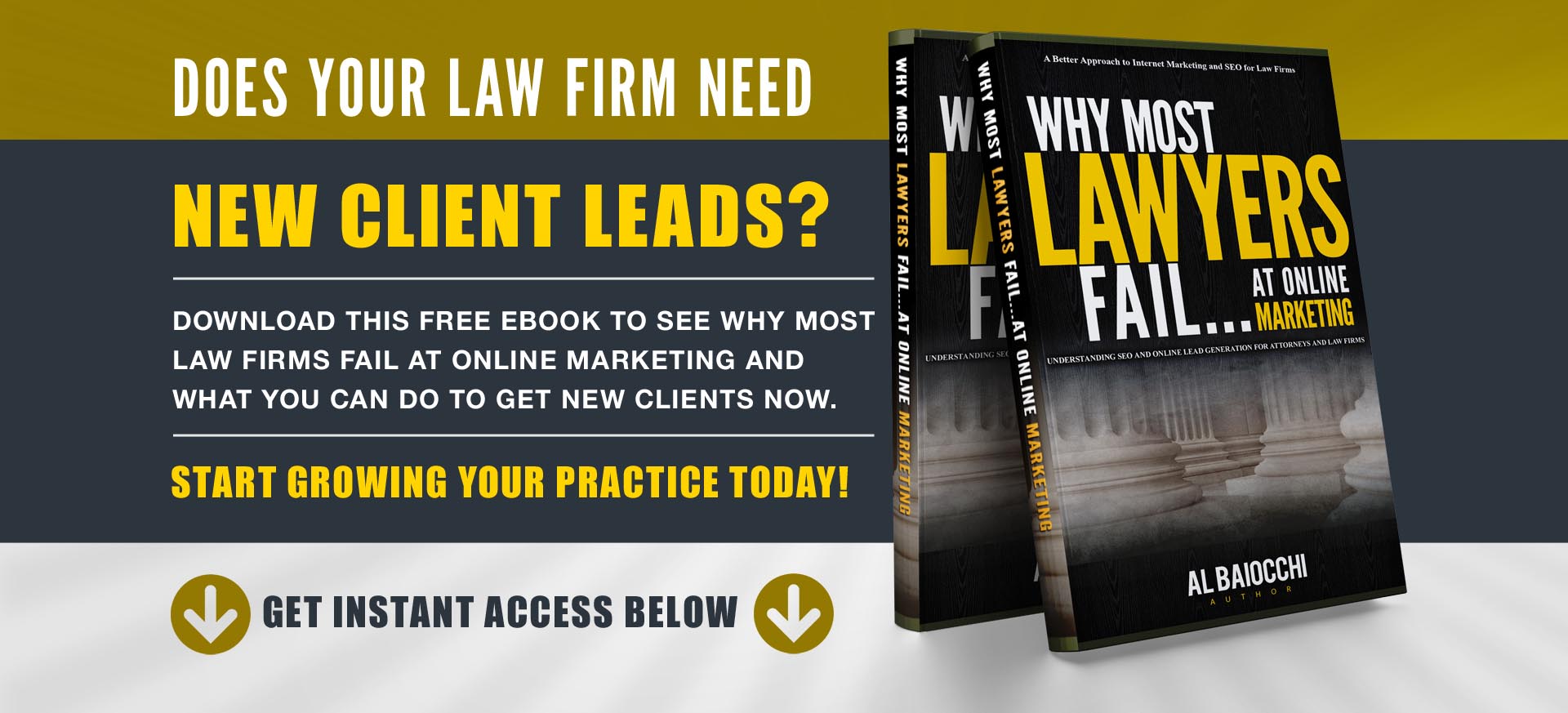 Why Most Law Firms Fail at Online Marketing
UNDERSTANDING SEO & ONLINE LEAD GENERATION FOR ATTORNEYS AND LAW FIRMS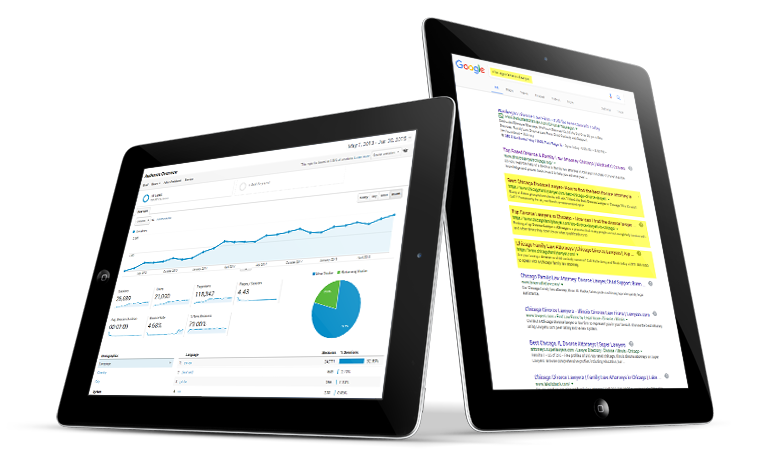 FREE E-BOOK
Your law firm probably gets several emails a day from sketchy SEO companies promising to rank your law firm's website #1 on Google. Like most things in life, if it sounds too good to be true, it probably is. With literally thousands of self-proclaimed "SEO gurus", it can often be extremely difficult to distinguish fantasy from reality. At LawRanker.com, we provide best-in-class SEO services for law firms backed by years of experience and measurable data.
No longer do law firms decide whether they need SEO services. Instead, they decide how much they're going to spend. As long as they choose a quality SEO agency, their decision should result in more targeted website traffic, increases in revenue, enhanced brand awareness, improved client retention and more lead generation than ever before.
You can decide how much that's worth to you.
Please enter your Name and Email address to get instant access to this valuable free marketing report.
As a condition of submitting your name and email address and requesting access to our free marketing reports library, you agree to allow LawRanker.com and its subsidiaries to send occasional email messages and newsletters to you. Messages may include information or the promotion of products or services offered by LawRanker.com. Your information will not be shared with any person or organization outside of LawRanker.com and its subsidiary organizations.
I agree with the
Terms & Conditions
RESULTS-DRIVEN ONLINE MARKETING FOR LAW FIRMS
Bankruptcy Lawyers
Business Law Firms
Criminal Defense Lawyers
Elder Law Attorneys
Employment Law Firms
Estate Planning Attorneys
Family Law Attorneys
Immigration Lawyers
Intellectual Property Law Firms
Litigation Law Firms
Personal Injury Attorneys
Real Estate Law Firms
Most Law Firms Fail to Reach Their Online Potential
DISCOVER HOW WE CAN HELP YOU ACHIEVE YOUR ONLINE MARKETING GOALS